When the wipers no longer clean adequately, the blades may be worn or cracked, and require replacement.
CAUTION
To prevent damage to the wiper arms or other components, do not attempt to move the wipers manually.
CAUTION
The use of a non-specified wiper blade could result in wiper malfunction and failure.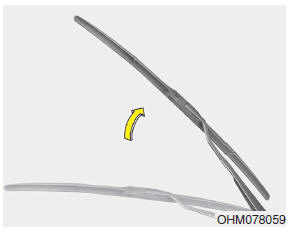 Front windshield wiper blade
1. Raise the wiper arm.
CAUTION
Do not allow the wiper arm to fall against the windshield, since it may chip or crack the windshield.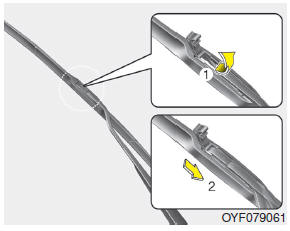 2. Lift up the wiper blade clip. Then pull down the blade assembly and remove it.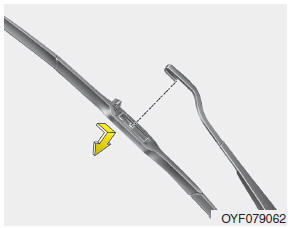 3. Install the blade assembly in the reverse order of removal.
4. Return the wiper arm on the windshield.