Description
Crankshaft Position Sensor (CKPS) detects the crankshaft position and is one of the most important sensors of the engine control system. If there is no CKPS signal input, the engine may stop because of CKPS signal missing.
This sensor is installed in ladder frame and generates alternating current by magnetic flux field which is made by the sensor and the target wheel when the engine rotates. The target wheel consists of 58 slots and 2 missing slots on 360 CA (Crank Angle). In case of ISG, the ISG function get reliable information about crank shaft position during all modes of operation. The CKPS in ISG function ensures short restarting time for engine and efficient combustion.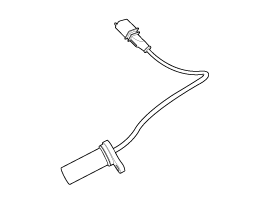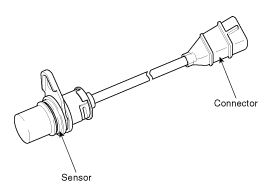 Operation
Two separate differential channels for speed and direction information respectively.
Phase separation of the 2 channels delivers information on rotation direction.

Inspection 1. Turn the ignition switch OFF. 2. Remove the ECTS (Refer to "Removal"). 3. After immers ...
Specification [ISG] Item Specification Coil Resistance (Ω) 774 ~ 946 [20°C (68°F)] ...
See also:
Components and Components Location
Component Location (1) 1. Buzzer 2. Smart key unit 3. Interior antenna 1 4. Interior antenna 2 5. Trunk antenna 6. Bumper antenna Component Locat ...
Panoramaroof. Components and Components Location
Components 1. Movable glass assembly 2. Wind deflector assembly 3. Mechanism rail assembly 4. Panoramaroof frame assembly 5. Roller blind support lower assembly 6. R ...
Loss of the smart key
A maximum of 2 smart keys can be registered to a single vehicle. If you happen to lose your smart key, you will not be able to start the engine. You should immediately take the vehicle and remainin ...